And another CD Release, "Echoland"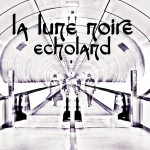 On februari  1st 2014 La Lune Noire released their third album, "Echoland".  More scary, more spooky, but still finding the right balance between moody songs and uptempo EBM.
The album was recorded at studio "De Muziekkamer", and mastered at Da Goose Music. Photography my MDJ Photography.